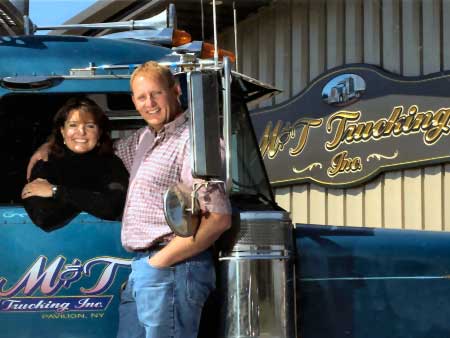 We take pride in EXCELLENCE!
Providing top of the line service with competitive prices.
---
Since 1986, M&T Trucking has grown from a mainly agricultural transport company to now include municipal solid waste, construction, demolition, sludge, liquid and dry fertilizer, freight and produce trucking.
Commodities are transported with dump, walking floor, tank, refrigerated, auger blower and van trailers in 38 US states and Canada. Lowboy and Crane Truck services are also available for transporting machinery; and for providing onsite boom service and tilt bed service.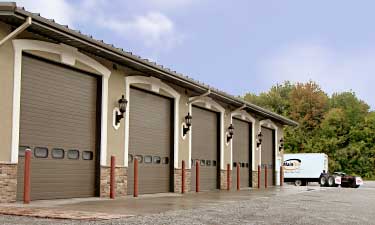 Owners Mark and Tracie Cole established M&T Trucking, Inc. as a single owner-operator company in Pavilion, NY, where they built a facility to service and maintain equipment. This family-operated business has since grown rapidly to include 74 tractors and 112 trailers.
M&T Trucking, Inc. has been honored each year from 2001 through 2007 as one of "Rochester Top 100 Companies." We are also members of the Genesee County Chamber of Commerce, Wyoming County Chamber of Commerce and The Better Business Bureau.
About Us Our Equipment Your Freight Recent News Contact Us Webmail